Processed Products
Our processed products include filter disc, filter tubes and barbecue grills wire mesh.
Filter Disc
We can supply filter discs made of metal wire mesh in single layer or multi-layer. Double layer or three layer, Can be classified into round, square, kidney shape, oval and other special shapes according to the outside designs.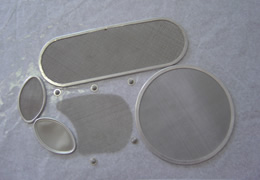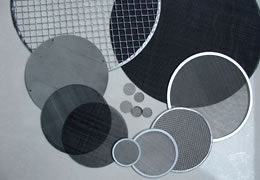 Filter Tubes
We have rich experiences in producing wire mesh filter fittings including welded wire mesh tubes and cylinders. Mainly used in petroleum, chemical industry, pharmacy, foodstuff and water treatment.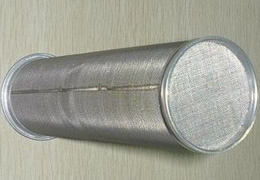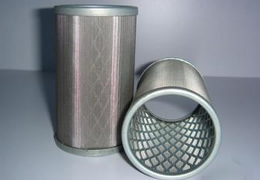 Barbecue Grills Mesh
We process barbecue grills according to customers specific requirements. Barbecue grill wire netting is mainly used in camping, tenting, military, travel etc. Barbecue grill wire netting is based on crimped wire netting, surface treatment with zinc coated or chromium plated. Barbecue grill wire netting enjoys bright color and good structure.